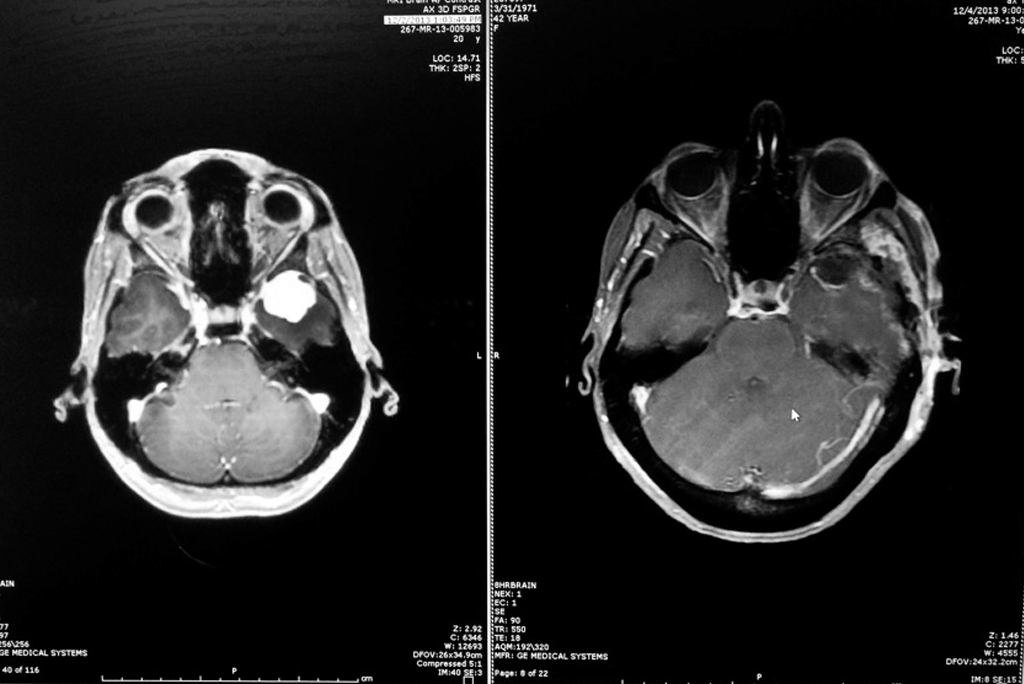 13 Dec

A Fierce Reminder Just How Precious Life Is

Life is precious. We all know this but sometimes we need a fierce reminder.

'I'm going to die'. Not the words I expected to be shouting from a hospital bed just a few weeks ago. I was in the UK, back home to teach a course in Blackpool, England. Teaching a course with my familiar migraine that Sunday after two days of teaching at a convention was a struggle, but I overcame it and taught probably the easiest BootyBarre class I have ever taught. Then I went into the morning of our BB teacher-training course. Unfortunately I had to leave the class and I was luckily enough to have the talented Rachael Howard to take over my teaching duties and the Booty Barre community was left in the dark with regard to my health condition. I knew I was fighting a migraine that unfortunately was not unfamiliar to me. I've been battling migraines for four years and I know how to cope and I am so committed to my work that I just battle through it. But this time was different. My body shut down, my head felt as though it didn't belong to my body, and little did I know I was about to find out I had a brain tumor!

I am a fighter. I am a doer. I am passionately optimistic about the world around me. But for the first time in my life, I felt out of control, and scared for my life. I ended up in the ER in West Midlands after my mother tried unsuccessfully to help me cope through 24 hours of vomiting and excruciating head pain. Thousands of miles away from my family, I was extremely lucky to have my mother by my side for what was about to unfold. Kind of strange — I could have been anywhere in the world yet I was in the town I was born, it was very serendipitous.

When I was admitted to the hospital the first thing they noticed was that my left pupil was dilated. Interestingly enough this is something that I have noticed myself on and off for the past few years. I have been to various doctors on and off over the years for various issues, including eye doctors, and yet no one seemed to be troubled by this. But thankfully the ER Doctor saw it as a cause for concern and ordered at CT scan. The scan revealed what no one wants to hear – I had an unknown mass on my brain.

My mother was the first to hear the news. She argued back with the doctor that this simply could not be her daughter's diagnosis. He patiently convinced her that yes, your daughter has a mass and the scan he was showing her was indeed mine. After being pretty much unconscious for two days, all I remember was waking up to a doctor telling me that I was experiencing edema, swelling of the brain, and that I was scheduled for an MRI next day to investigate a mass on the right side of my brain.

I felt helpless and extremely scared…it was like seeing your life unravel in front of your eyes and there is absolutely nothing you can do about it!

For the past four years I have experienced migraines. It has just become part of my life. I started to beat myself up a bit and wonder if I should have done more over the past few years to determine the cause of my migraines. My mother, grandmother and several other family members have all experienced migraines throughout their life so I just assumed I inherited this condition and I learned to cope with it as best as I could. But now I found myself in a hospital wondering if there was more I could have done along the way to prevent this very moment from happening.

The next day I received the MRI and was diagnosed with meningioma, which is a tumor that forms on membranes that cover the brain and spinal cord just inside the skull. Then I was given a full body CT to determine if anything else was going on. More bad news. I was told that I had lesions on my liver.
So many emotions came over me in that moment. Mostly I was angry with myself. Angry that I had not been more proactive with my health over the past few years concerning the migraines. I had always compared myself to other friends who were getting migraines 2-5 times a week, so I felt lucky only having them once a month and I was always determined not to let migraines run my life. I've always believed that prevention is key to a healthy live and yet I clearly had not done enough. Why hadn't I demanded more testing and a more aggressive treatment plan for my migraines since I have been suffering for the past few years? In that moment I felt a strong sense of guilt and blamed myself for being where I was that day. I wanted to be home. I wanted to get out of that hospital and be back with my husband and kids. I wanted none of this to be happening. But it was.
I had been sharing my diagnosis and reports with a dear friend, Dr. Howard Kaufman back home who helped me interpret some of what was going on. With his help and support and after convincing the medical team in the UK to let me fly home, they reluctantly released me. One of the doctors pulled me aside and said to me, "I would do the same thing. Go home and spend what little time you have left with your family". I'll never forget leaving that room. I put my slippers on, put all of my belongings into a small bag and walked out of the hospital on a mission to get to the bottom of what the hell was happening to my body.
Less than one week after what I thought had just been a migraine, that turned out to be something totally unexpected, I found myself on a plane back to the US. When I got back to the States, Dr. Howard Kaufman was able to get MRI's for me right away. They discovered that my liver was in fact fine and the lesions that the other doctors had found were actually just normal and healthy marks that are commonly seen. This was the first moment where I thought, "I can do this." Maybe what is going on with my brain is not as bad as they originally thought either. I immediately found myself in a better place and reclaimed some of my optimism.
I was lucky enough to find my way to Gabriel Zada from the Keck Hospital at USC. Dr. Zada is one of the world's top doctors focused on brain tumor surgery and neuro-oncology. Dr. Zada was extremely positive from the first moment I met with him. I was so pleased to learn from him that I was lucky enough to have a tumor that was in a "good" place and was operable, as this is not always the case with brain tumors. Within a few days I was back in the hospital and undergoing surgery to remove the tumor. Seven hours later the tumor was successfully removed and although bigger than expected (size of a golf ball), it was out. I was in ICU the evening after the surgery and the very next day I was on the road to recovery. At 9:30 a.m. the very next morning I was walking around the hospital. They warned me about the possibility of stroke, blurred vision and even speech impairment but I held on to the possibility of a miracle. I truly believe that my strong foundation of health and fitness has set me up for a progressive recovery. Even the doctors at USC were shocked that I was up and about so quickly. I am one of the lucky ones.
I may have 40 staples in my head at the moment but I am feeling strong. I am confident that I am working my way back to a place of optimum health. I am still here. But now the questions and pondering begin. Why me? Why now? What did I do wrong? Could I have done something to prevent all of this? And while finding answers to these questions is important, what is more important is cherishing the lessons that I have already learned.
Tracey 24 hours post-surgery
This experience has shaken me to the core. It was not pretty. But I am so truly grateful. I was forced to really take a look at my life, appreciate who I am, what I have accomplished and where I want to go next. I have always been so hands on with all of my business endeavors, so being forced to step away during this health crisis was very hard for me. I was amazed how my business ran so smoothly while all of this was happening. The strength and dedication of my team was so impressive and I've definitely changed my perspective on what being a leader means. My role as a leader has shifted and now I want to focus more on empowering others to lead. This has been a great lesson for me. I am an extremely driven person and I am always working towards the next big thing. But now I am here, in this moment, this moment of clarity. Life is precious.
Life is precious and I won't have a hard time of reminding myself of this each and every day. The amount of love and support that I have experienced these past few weeks have been so incredibly powerful. I am in a different place now and that is a gift. I truly know that prioritizing the things we do in life matters. The choices we make along the way affect our health, and our well-being. I have a second chance and I plan on taking advantage of every single second. But for me this now means living in the moment and respecting my boundaries. I will always have strong drive. but now my drive is refocused and I will respect my body, it's boundaries and I will redefine what balance in my life means.
I share my story with you because this could have happened to anyone. I am someone who has dedicated their life, their being, and profession to health and fitness and yet this happened to me. Take care of yourself and listen to your body. Fight for answers. Fight for health. Slow down, look around and make sure you are living the life you want to live. Life is precious.