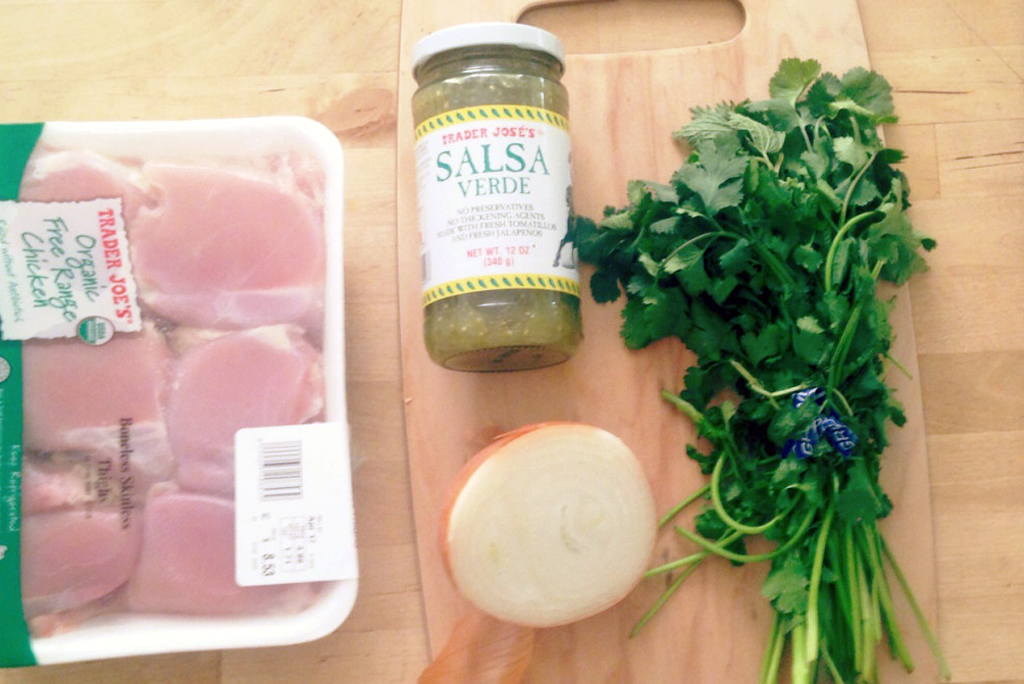 11 Dec

RECIPE: Delicious, Easy Crock Pot Chicken Verde

I love fast food! Got about 60 seconds to prepare a delicious, healthy, home cooked meal?!
Ingredients:
1 pound chicken thighs (you can use chicken breasts but they aren't nearly as good with this recipe)
1 12 ounce jar salsa verde – (I like the Trader Joes salsa verde)
OPTIONAL INGREDIENTS:
1/2 white onion, chopped
1-2 Tablespoons cilantro, finely chopped
Instructions:
1. Put all the ingredients in the crock pot, stir, set it to your desired time and you're done.
2. This recipe is so good with just the chicken and salsa verde and takes about 60 seconds. Go the extra mile and spend a few minutes chopping some extra ingredients and your family will think you've been taking cooking classes.
3. Wrap the chicken in some corn tortillas, top with some tomatoes and serve. Or spend a few more minutes and cook rice and beans or sauteed peppers. You'll be obsessed! So easy. So healthy. So damn fast.
Enjoy!