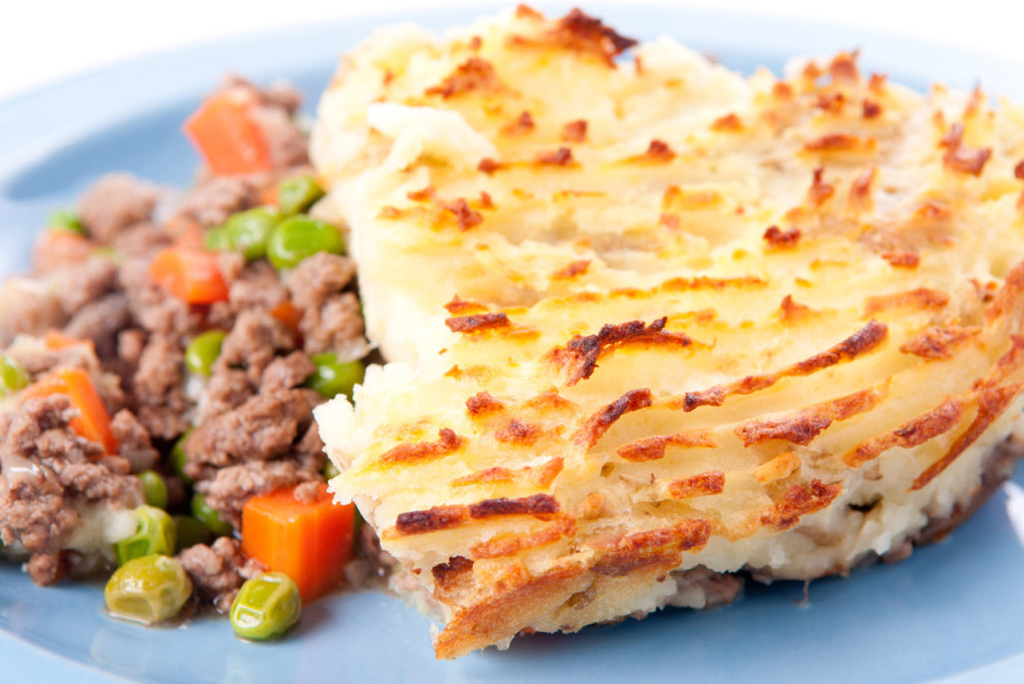 27 Jan

RECIPE: The Ultimate Healthy and Savory Shepherds Pie
Ingredients:
2 pounds ground turkey
1 medium yellow onion, chopped
2 cloves garlic, finely chopped
2 cups chopped carrots
1 cup chopped celery
1 cup frozen peas
2 Tablespoons coconut oil or olive oil
1 cup chicken or veggie broth
1/2 tsp black pepper
1 tsp sea salt
1 tsp dried thyme
1 TBSP smoked paprika
FOR TOPPING:
2 large cauliflower heads, steamed until very soft
1-2 Tablespoons olive oil
salt to tase
Instructions :
1. Preheat oven to 350 degrees.
2. In a large saucepan, add coconut oil, onion and garlic.  Sautee for about 5 minutes or until they begin to soften. Then add carrots, celery, and ground turkey. Continue to cook until meat is done and the veggies have softened. Add in frozen peas (they can be frozen or thawed) and cook for a few more minutes.
3. Mix in the spices and the broth and cook uncovered, stirring occasionally, until most of the broth has evaporated – about 20 minutes.
4. Meanwhile, transfer the steamed cauliflower to a food processor or blender, puree. Add olive oil, salt and continue to puree until very soft consistency.
5. Once meat mixture is finished transfer to a large 10 x 15 casserole dish. Spread cauliflower puree on top and sprinkle with parsley and smoked paprika (optional). Bake at 350 degrees for 40-45 minutes. Enjoy!